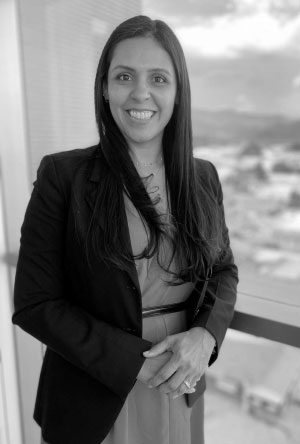 OPERATIONAL DIRECTOR NEX HONDURAS
Ana Rocío Bustillo
Professional in project management ensuring the implementation of activities and the preparation of reports, documents and agreed products.
Extensive experience coordinating the sales team to achieve income goals in order to achieve the sustainability of the institution, offering different services to the private and public sector at a national level with special emphasis on consulting services, training programs and people certification processes.
She worked as Marketing and Marketing Manager at CADERH where she created and developed marketing and marketing strategies, in order to identify new business opportunities.

Extensive experience in creating a client portfolio and promoting and selling hall rentals for social and corporate events, as well as renting office spaces.

Has worked in the area of development and assembly of corporate and social events.

Ana holds a Master's Degree in Business Management with a focus on Marketing from the Central American Technological University Tegucigalpa (UNITEC) and a Bachelor's Degree in Marketing and International Business from the same university.